WE DYE ANY KIND OF YARN FOR ANY FINAL USE, WHETHER IT IS DESTINED FOR SECTORS AS DIVERSE AS AUTOMOTIVE, KNITWEAR, HOSIERY, UPHOLSTERY, WEAVING (SUITING, SHIRTING, ETC.) SEWING THREADS OR TECHNICAL YARNS.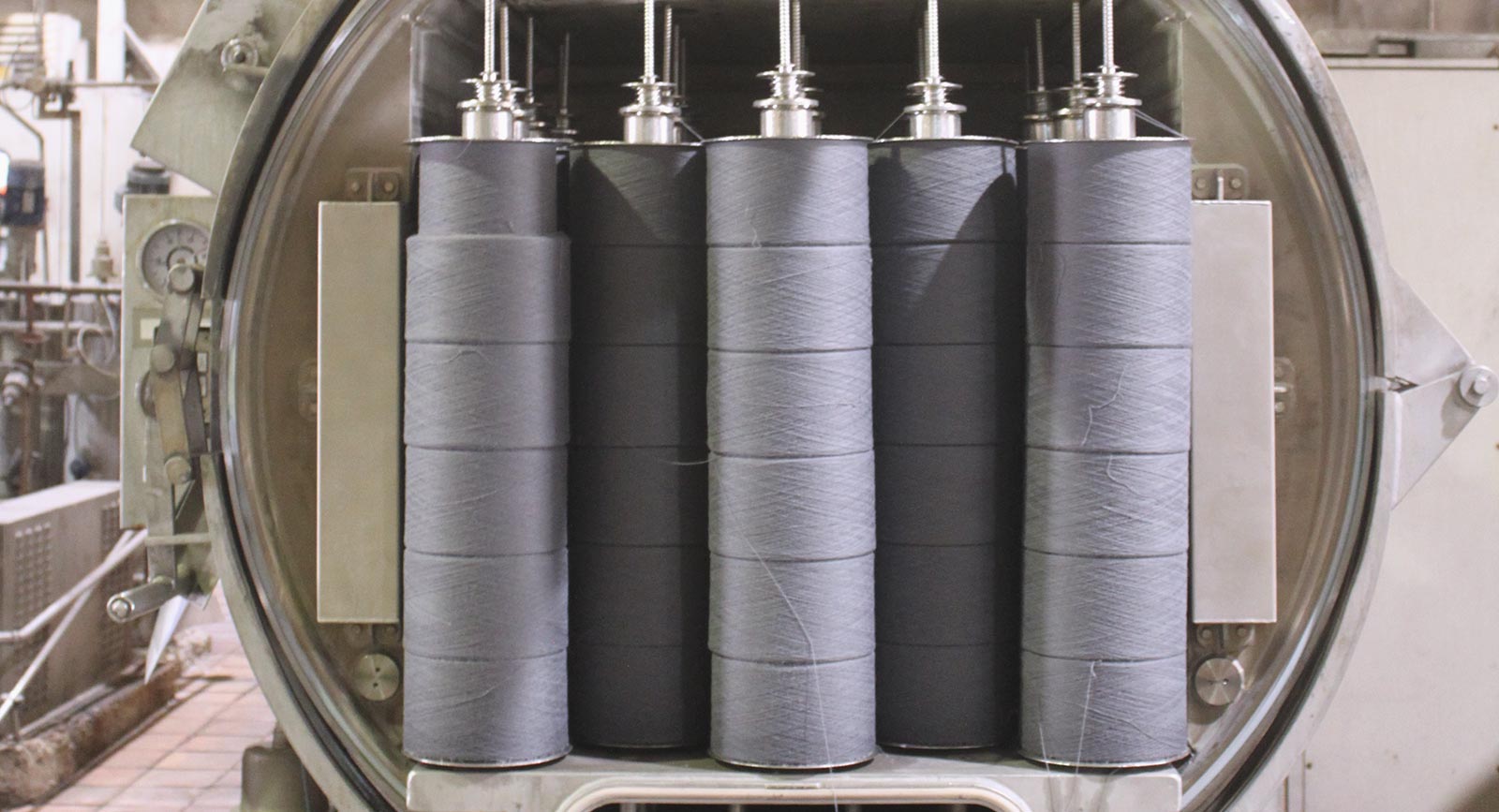 PACKAGE DYEING
We have a total of 12 Bellini autoclaves with capacities ranging from 18 to 600 cones, equivalent to 25 to 1.100 Kg., generating a total daily capacity of 6.000 Kg. This machinery is suitable for different supports, whether conical or cylindrical, depending on their size and weight.
HANK DYEING   
We have 9 hank dyeing cabinets with capacities from 30 to 600 Kg. of yarn, generating a total daily capacity of 3.000 Kg.
DRYING                                     
The cone drying system consists of two processes: by air and by microwave.
The hank drying system consists of a double process: by pressure and by air plus temperature.
WAREHOUSE         
With a 2.000 m2 warehouse, we offer our customers a wide storing area to deposit their products and organize the different dyeing orders according to their needs.